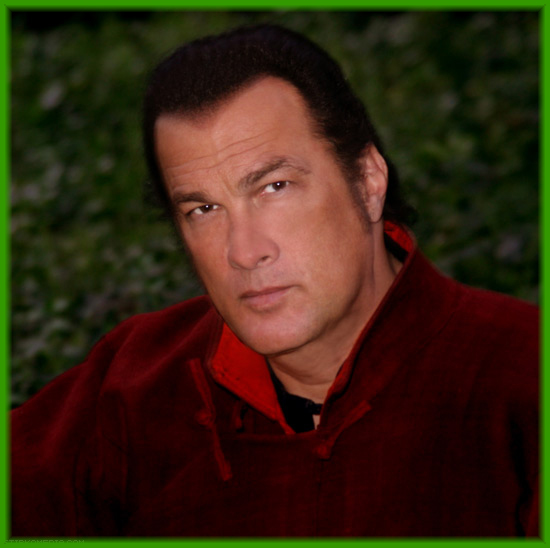 Photo by: Aaron Stipkovich - Stipko Media
Steven Seagal, one of the world's most popular motion picture actors, hasn't finished surprising us yet ! "Songs From The Crystal Cave" is a true gift to us. His love for music, and especially American Black Music, has grown together with his passion for the guitar, which he has been playing since the age of 14.

As a "blues fan", Steven Seagal admires and has been inspired by some of the greatest musicians ever, such as Curtis Mayfield, Lightning Hopkins, Jimi Hendrix, B.B. King or Robert Johnson. Mixed with world music's strong influence, his "blues world" compositions appear as natural, subtle, and authentic.

Settled in the United States, Steven Seagal is abroad about 9 months per year, though. His travels have led him to play onstage and record with some of the finest blues musicians, among others : Rock Burton, Léon Russel, TaJ Mahal, Richie Sambora or Delbert Mac Linton. He has also toured with members of the legendary rock group The Band.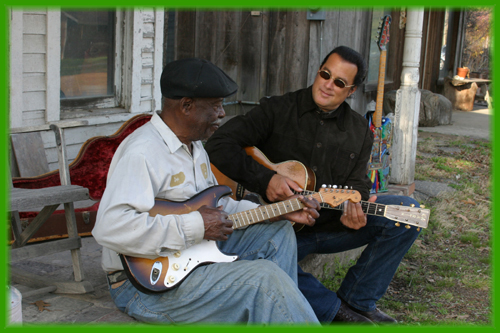 Travelling so much and meeting so many people has strongly influenced his music. His faith in Buddhism : "Music is the language of the divine. (…) I believe one can experience complete realization and liberation though sight and sound." contrasts spectacularly with his actor roles, and brings Steven Seagal's album an emotional and delicate side.

It took the artist about 5 years to complete "Songs from the Crystal Cave". Steven Seagal being a perfectionist, some of the tracks have been produced by Ric Wake (Shakira, Céline Dion). Jamaican DJ's Lt. Stitchie, Tony Rebel and Lady Saw (who appeared on No Doubt's « Underneath it all » into a worldwide hit) reinforce the album's power with their ragga-dancehall dynamic.


The exceptional collaboration of Stevie Wonder on « My God », on which he furiously delivers an amazing harmonica solo, adds some magic to the album and to Steven Seagal's velvet voice.

These 14 tracks show us Steven Seagal as he has never been seen. The overwhelming reaction of the public (and media) to the album leaves no doubt that Steven Seagal is a consummate musician, a true sensitive, open-minded, honest artist, whose musical career is just starting.