B.B. KING BLUES CLUB

GRAND OPENING, NASHVILLE

(Night 2)

October 2, 2003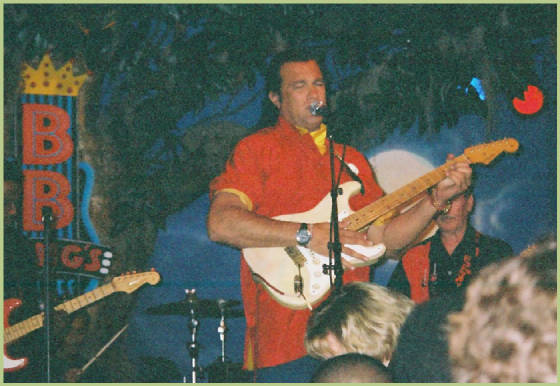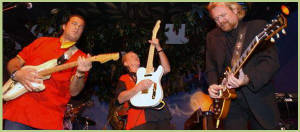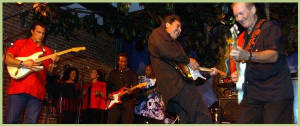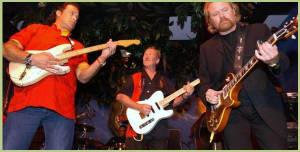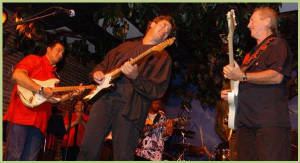 B.B. KING BLUES CLUB

GRAND OPENING, NASHVILLE

(Night 1)

October 1, 2003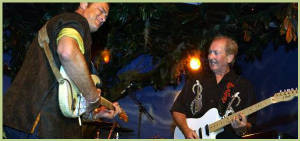 STEVEN SEAGAL & Guitarist JAMES BURTON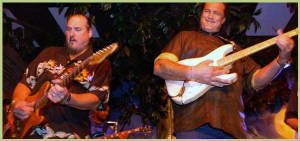 STEVEN SEAGAL & Guitarist JAMES BURTON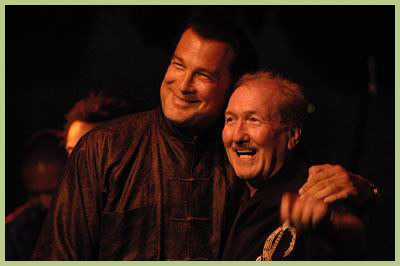 STEVEN SEAGAL & Guitaist JAMES BURTON

CHARITY CONCERT with CARABAO

BANGKOK - THAILAND

August 8, 2002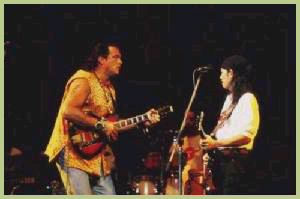 Steven Seagal played guitar at Concert with Carabao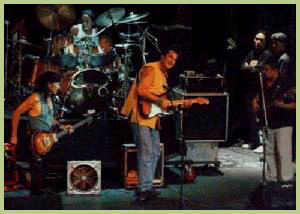 Steven Seagal played guitar at Concert with Carabao
Steven Seagal played guitar along with a well-known Thai rock band in a concert to raise money for a home for sexually abused children.

Concert started with a song called Iko Iko and proceeded with other songs. All the spectators really did enjoy the concert and advised that it was a beautiful performance.

Seagal had a blue jean, yellow skirt and a green jacket. He was wearing a bracelet, which was made from beads and known as Mala in Tibet.

During the concert he played guitar, sing songs and even participated in the dance performances.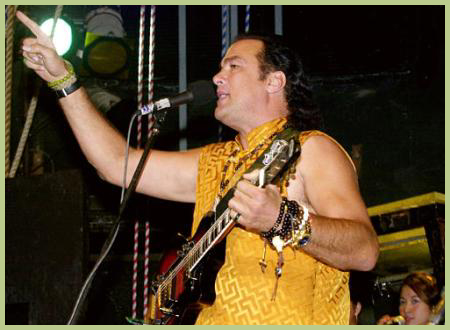 He said Thursday the concert with the group Carabao to a nearly 1,000-strong crowd had raised 2 million baht (dlrs 47,600) for the Chuey Noo Duey — Help Me — foundation.
"Every country I go to, I do charity work, usually for children," he said. "It's nothing out of the ordinary for me."
One of the musicians who played with Seagal described him as "very nice, very simple."
Asked about Seagal's musical talents, Thierry Mekwattana said the actor played well because he used to be a musician before he took up acting.
"He can play," said the Carabao band member. "If he wants to play guitar, maybe it's better than action (movies)."

Hard Rock Charity Jam for Hollywood Charities.Org

Hard Rock Cafe-Universal City, California - USA

30 Agustos 2001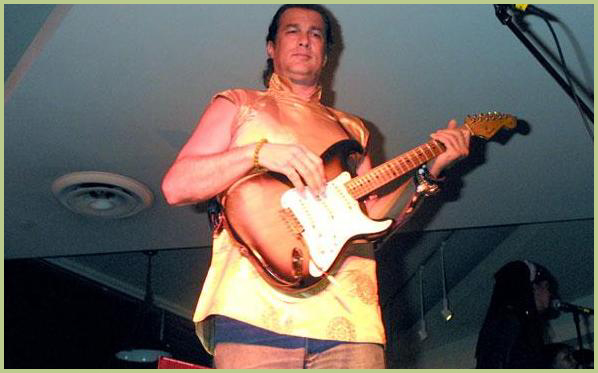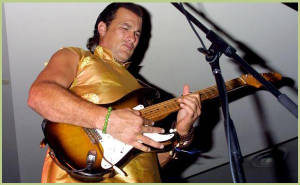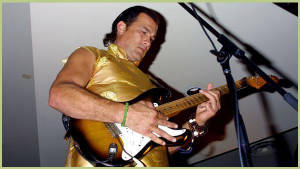 SASHI JAZZ FESTIVAL

JAMAICA - 2001

STEVEN SEAGAL & GIZELLE D'COLE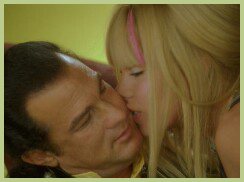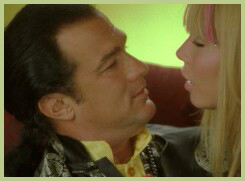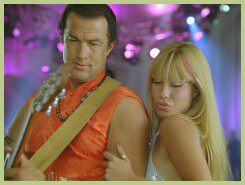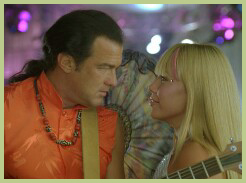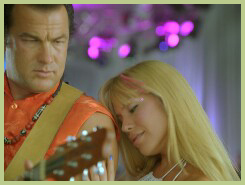 "The handsome movie action star Steven Seagal took a role in the video clip of Gizelle D'Cole's song "Revancha De Amor". It was filmed in one of the biggest movie studios at Los Angeles. Steven Seagal appears as a guitar player".

(1999)

SEOUL - SOUTH KOREA

OLYMPIC STADIUM

JUNE 25, 1999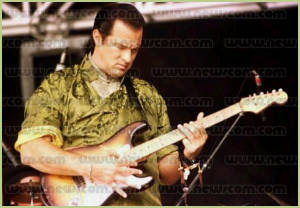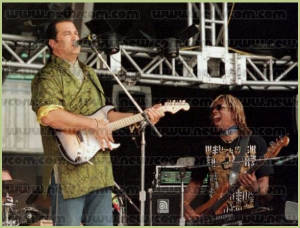 On 24 June 1999 he performed at the concert organized by Michael Jackson in Seoul (South Korea) for the poor children. At this concert besides Seagal, Mariah Carey, Luther Vandross and Boyz II Men also made their performances. There were more than 50,000 spectators and admired the performance of Seagal.

"Action-film actor Steven Seagal is lending his voice to the lineup for Michael Jackson's benefit concert on Friday in South Korea. Mariah Carey, Boyz II Men and Elizabeth Taylor are also on the list to appear in Seoul. Concert proceeds are to go to needy children."

(June 25, 1999)

PROMOTION CONCERT - FIRE DOWN BELOW

(DALLAS - 1997)